Troiano Waste - Disposal Bin Rental Quotes Request.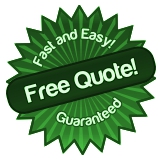 Disposal bin rentals service available in Gorham, Portland, Yarmouth, Cumberland Center, Falmouth, South Portland of Maine State.
Need to get rid of your junk?
Just submit FREE NO OBLIGATIONS QUOTE REQUEST to Troiano Waste. Waste removal consultant will shortly get back to you to discuss your waste disposal needs.
Required fields are marked with an asterisk *
At Dumpster Rentals Cooperative, you can always expect fair and competitive roll off dumpster rental prices for industrial, commercial, residential or construction waste disposal project and dumpster rentals needs. Please help us to serve you better by providing your junk disposal project details.
WARNING: Do not load container above the wall edge. If overloading occurs, additional charges may be assessed or operator may remove any materials loaded above side walls of the container. Do not load into this container: Any hazardous, toxic or flammable materials such as paint, asbestos, tires, Freon containing appliances, medical or infection contaminated waste.
By accepting possession of this container, Customer assumes responsibility, liability, custody, care, and control of it. Customer will be solely responsible for any damage or injury caused by container while in Customers control. Customer Will be responsible for damages to Contractors equipment (accept for normal wear and tear), as well as defend and indemnify Contractor and hold it harmless against any and all claims, damages, penalties, fines, liabilities, suits, losses and expenses (including reasonable attorney fees) arising or resulting from possession or use of Contractors equipment. Customer will be responsible for all improper waste deposited into the container (as listed in the warning notice). Customer will be responsible for any overweight fines.