Dumpster Rentals In Marion, MA
Cavossa Disposal Corporation
210 Nathan Ellis Hwy, East Falmouth, Massachusetts, 02536
About
Cavossa Disposal Corporation of East Falmouth, MA is a subsidiary of Cavossa Companies servicing Cape Cod area in Massachusetts. Cavossa Disposal offers quality waste removal and dumpster & roll off container rental services to commercial and residential customers.
Cavossa Disposal always have a right size container or front load dumpster for your waste disposal project(s).
Dumpsters and open top roll off containers available for rent:
2 cubic yard, Slant
4 cubic yard, Slant
6 cubic yard, Slant
6 cubic yard, Humpback
8 cubic yard, Slant
8 cubic yard, Humpback
10 cubic yard, Slant
10 cubic yard, Humpback
15 cubic yard, Open Top
30 cubic yard, Open Top
Additional Services:
Excavating Design
Excavating Permitting
Excavating Tank Installation
Excavating Leaching Field
Inspection / Approval
Cavossa Disposal Corporation is a locally owned and operated Cape Cod roll off container services and waste hauling company that can handle all of your waste disposal & recycling needs. We serve both residential and commercial clients across Cape Cod and Southeastern Massachusetts MA. Whatever your disposal or recycling needs, Cavossa has the right size container to fit the job. We have a broad range of waste roll off containers and front load dumpsters in stock at all times and in most cases we can deliver and drop off a dumpster within 24 hours. From a 96 gallon residential toter to a 30 yard roll-off container to a 100 yard trailer, we've got you covered.
Recycling is very important to Cavossa Disposal Corporation and we strongly encourage you to join our efforts in living an environmentally conscious lifestyle. We feel confident that, after conducting our initial waste audit, we will be able to find ways to streamline your disposal services through an enhancement of your recycling efforts.
Call Cavossa Disposal today to schedule your complimentary waste audit. You just might end up helping your local environment and saving yourself some money.
Cavossa Disposal Corporation
210 Nathan Ellis Highway
East Falmouth, MA 02536
Dumpsters Sizes
Cavossa Disposal Corporation offers different types of bin rental services from small bins for heavy loads like dirt and sod, sand, gravel, etc. to large roll off containers for property clean up projects and construction debris removal. See available dumpster sizes below:
Open Top Roll Off Dumpsters

15 Yard Dumpsters
30 Yard Dumpsters
Front Load Dumpsters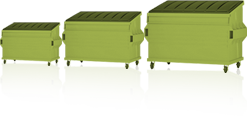 2 Yard Dumpsters
4 Yard Dumpsters
6 Yard Dumpsters
8 Yard Dumpsters
10 Yard Dumpsters
Get Quotes
Cavossa Disposal Corporation Dumpster Rentals: Get Free Online Quotes From A Local Dumpster Rental.
More Dumpster Rentals Providers In Marion, MA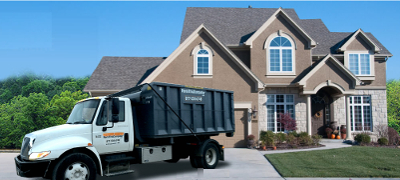 Rent This Dumpster - Serving Marion
1196 Turnpike St., Stoughton, Massachusetts, 02072
Rent This Dumpster is a full-service dumpster rental and waste disposal company offering residential and commercial dumpster rentals and junk removal services. Rent This Dumpster has been providing top-quality professional roll off dumpster rental and junk removal services for over 17 years. R...
Get Quotes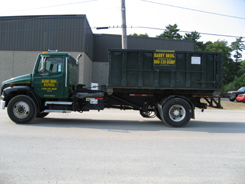 Barry Bros. Disposal - Serving Marion
28 Production Road, Walpole, Massachusetts, 02081
Barry Bros. Disposal of Walpole, MA is a family-owned and operated waste removal and roll off services company providing commercial, industrial and residential customers with reliable, professional waste hauling and dumpster rental services. We have extensive industry experience. From our dump truck...
Get Quotes