Dumpster Rentals In Shawnee, KS
Sunshine Disposal
23806 S Northridge Rd, Harrisonville, Missouri, 64701
About
Sunshine Disposal of Kansas City, KS is a family owned and operated dumpster rentals and roll off dumpster service company. Sunshine Disposal has been serving Kansas City and surrounding areas for over 35 years providing residential, commercial and industrial customers with quality roll off dumpster rentals and junk removal services.
ROLL-OFF CONTAINERS FOR RENT
Sunshine Disposal offers dumpsters and roll-off containers to the entire Kansas City metro and surrounding areas. Our roll off dumpsters are often used for emolition waste removal, roofing and re-roofing projects, renovation & remodeling debris hauling, residential and commercial clean up projects, and construction site clean ups.
We offer the following roll off dumpster sizes:
20yd dumpsters – 22' long 8' wide 4'9" tall
30yd dumpsters – 22' long 8' wide 6'6" tall
40yd dumpsters – 22' long 8' wide 8' tall
Give Holly a call today or send us a free, no obligation request for quote. We will be happy to assist you with your waste disposal needs!
Dumpsters Sizes
Sunshine Disposal offers different types of bin rental services from small bins for heavy loads like dirt and sod, sand, gravel, etc. to large roll off containers for property clean up projects and construction debris removal. See available dumpster sizes below:
Open Top Roll Off Dumpsters

20 Yard Dumpsters
30 Yard Dumpsters
40 Yard Dumpsters
Get Quotes
Sunshine Disposal Dumpster Rentals: Get Free Online Quotes From A Local Dumpster Rental.
More Dumpster Rentals Providers In Shawnee, KS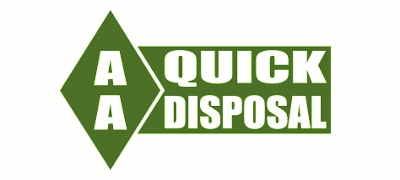 AA Quick Disposal - Serving Shawnee
Kansas City Regional Municipality, Kansas City, Missouri, 64112
AA Quick Disposal is a family owned and operated roll off dumpster rental and waste hauling company. We provide commercial, residential and industrial customers in the Kansas City Northland area with the quality trash removal and dumpster rentals services, serving the entire metropolitan Kansas City...
Get Quotes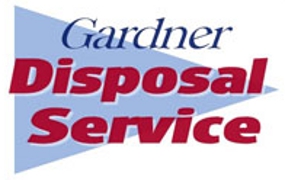 Gardner Disposal Service - Serving Shawnee
115 W Warren St., Gardner, Kansas, 66030
Gardner Disposal Service, Inc. of Gardner, KS is a family-owned and operated wast disposal & dumpster rental company. We have been servicing Kansas City, Gardner and surrounding area for over 11 years, providing our clients with quality, prompt and friendly waste hauling and roll off container s...
Get Quotes