Junk Removal In Everett, WA
ABC Hauling
100 24th Ave, Seattle, Washington, 98122
Everett Junk Removal
ABC Hauling
offers dumpster bin rentals and waste disposal services to clients in Seattle, WA and other Puget Sound area locations within 50 mile radius to the North, East and South of Seattle.
We strive to deliver exceptional customer care and junk hauling services at prices that won't hurt your budget.
If you have junk, trash or rubbish around your home or if you need to remove renovation or construction debris or you need concrete removal and recycling we can help!
Our services include commercial and residential disposal dumpster rentals, roll off containers for construction debris removal, yard cleaning or moving cleanup, remodel junk removal services, recycling services, garage & estate clean up junk, trash, & yard waste street collections, full-service hauling, household garbage container rental & mini bins rental for concrete removal.
Depending on your junk disposal needs you can get any of the available dumpster bin sizes:
5yd mini bin – 8' W 12' L 2'H
10yd dumpster – 8' W 12' L 3.5'H
15yd dumpster – 8' W 13' L 5'H
20yd dumpster – 8' W 13' L 5.5'H
25yd dumpster – 8' W 14' L 6'H
30yd dumpster – 8' W 14' L 6.5'H
35yd dumpster – 8' W 18' L 7'H
Let us help you to get rid of your junk! Expect dedication with every dumpster bin delivery!
Get Quotes
ABC Hauling: Get Free Online Quotes From A Local Provider and save.
Serving areas
Auburn, WA, Bellevue, WA, Bothel, WA, Des Moines, WA, Edmonds, WA, Everett, WA, Federal Way, WA, Federal Way, WA, Issaquah, WA, Kent, WA, Kirkland, WA, Lakewood, WA, Lynnwood, WA, Puyallup, WA, Redmond, WA, Renton, WA, Seattle, WA, Snohomish , WA, Spokane, WA, Tacoma, WA, Tukwila, WA, University Place, WA
More Junk Removal Providers In Everett, WA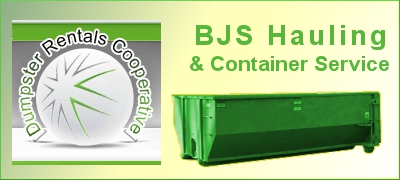 Dump That Junk Recycling Pro's - Serving Everett
31811 Pacific Hwy S, Federal Way, Washington, 98003
BJS Recycling, LLC is a locally owned and operated Roll Off Dumpster Rentals and Waste Removal business servicing Seattle, WA and surrounding area. BJS offers dumpster rentals service and many different on-site junk removal services for residential and commercial purposes. We will help you with any...
Get Quotes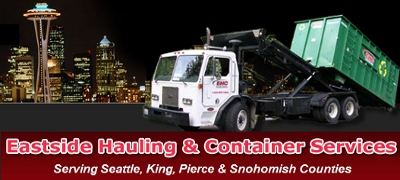 Eastside Hauling & Container Services - Serving Everett
13547 S.E. 27th Pl. Ste 3D2, Bellevue, Washington, 98005
Eastside Hauling & Container Services is a privately owned and operated roll off dumpster rental and debris hauling company. We service residential & commercial contractors as well as property managers throughout the Greater Seattle Area. In most cases we can provide same day dumpster rental...
Get Quotes