Archives November 2012
Recycling Metal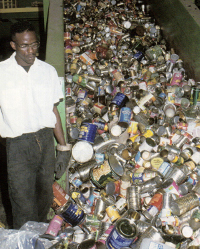 Metals are valuable materials because they can be used in many ways. A variety of metals can be found in the home: steel and aluminum in cans and aerosols, lead on the roof, copper on the pipes, and gold and silver in jewelry.
Where metal comes from
Most metals cannot be dug straight from the ...
Read more
Published: 2012-11-20T18:56:24-08:00
Author: Anna Krupp, Dumpsters & Roll Off Container Consultant
Daily archives
Previous month
Next month
Archives