Archives October 2012
Dealing With Glass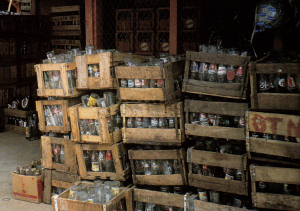 Glass is a very useful material. It can be made into bottles, jars, and other containers to hold liquids and foods. Also, it can be recycled over and over again.
Reusing glass bottles
 It is much better for the environment's sake to reuse a glass bottle than to recycle it. Glass bottles can be ...
Read more
Published: 2012-10-29T14:17:25-07:00
Author: Anna Krupp, Dumpsters & Roll Off Container Consultant
Daily archives
Previous month
Next month
Archives